Welcome
Welcome to the SurgePvP donation store! This is the only official shop for SurgePvP. When making a Payment to SurgePvP you can be reassured that all of your information will remain private and not be shared with anyone.
Usernames are Case-Sensitive!
Server Address: play.surgepvp.net
Please note that all purchases are final and once you purchase your package you cannot be refunded. Fraudulent purchases/activity will result in your account being permanently banned from the server, legal action may be taken. Please make sure you are above the age of 18, or ask a parent before purchasing a rank or package. By purchasing a package you automatically agree to our TOS.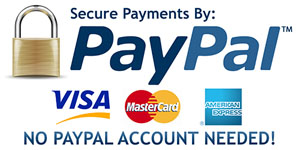 Disclaimer:
SurgePvP is NOT affiliated with Minecraft, Mojang AB and/or Notch Development AB.
Minecraft is © Mojang AB 2009-2018.